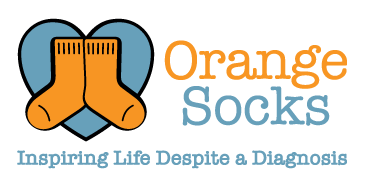 Sarah: Potocki- Shaffer syndrome
Sarah had an ultrasound scare at a 20 week prenatal appointment. At a subsequent appointment with a specialist, she was told her baby was fine and not to worry. So after Betty was born, Sarah was shocked when a pediatrician told her she was global developmental delayed.
After many appointments and genetic testing, Betty was diagnosed with Potocki-Shaffer syndrome. Although Potocki-Shafffer syndrome is very rare, Sarah rallied and found online support groups, and other families with similar circumstances. She has an  awesome website, Bringing Up Betty, and does a Podcast that helps bring special needs families together.