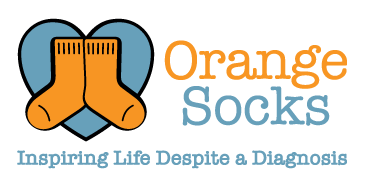 Select a Category to View Resources
To find local, national, and online resources for a specific condition, please select a category from the drop down below.
Our website contains links to websites owned and operated by third parties. These links are provided for your information and convenience only and are not an endorsement by Orange Socks. Orange Socks makes no warranties or representations, express or implied about such linked websites, the third parties they are owned and operated by, the information contained on them or the suitability or quality of any of their products or services. Orange Socks accepts no liability for any damage or loss, however caused, in connection with the use of or reliance on any information, material, products or services contained on or accessed through any such linked website.