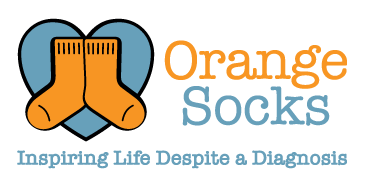 Kierra: 22q11 Deletion syndrome, Tracheomalacia, Pulmonary Atresia
While pregnant, Kierra went in for a routine ultrasound and was told her daughter, Evanna had a major heart defect. Doctors found several other indicators that pointed to Evanna having 22q11  Deletion- also known as DiGeorge syndrome.
After Evanna was born, Kierra and her husband received an official diagnosis of 22q11 Deletion syndrome.
When Evanna was 5 months old she had her first open heart surgery; and subsequently spent 400 days in the hospital due to complications.
Evanna has a major heart condition know as Pulmonary Atresia– MAPCA's (Major aortopulmonary collateral arteries) which is often a complication found with 22q11 Deletion syndrome. She also has a critical airway, known condition known as Tracheomalacia.
Visit Kierra's blog at theirvinefamilyblog.com